SANTORINI

ARCHITECTURE

THE WHITE COLOUR OF SANTORINI HOUSES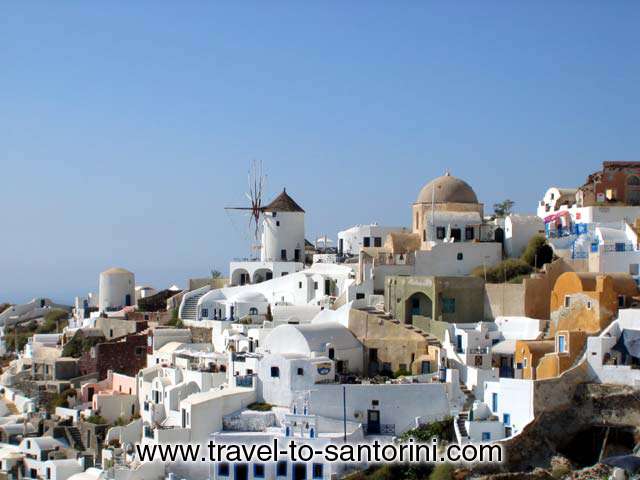 The white colour embedded in the plaster of old ruins remind us of the era before the widespread whitewashed surfaces of today. It was imposed as a common Greek vernacular trademark and it characterizes all the Cyclades.

The frequent use of white in the buildings is an attribute that originated as a cheap method for disinfecting and sun protection. Also, the necessity for protection, from all kinds of plague that submerged the older seasons the world (cholera, typhus, etc) made them use the white color.

Today, especially in Santorini, the white color, comes in admirer opposition with blacks and rugged rocks that frame the island, causing unusual awe and tenderness, greatness and beauty feelings.
Please share your opinion of it with other travelers. Write a review!