SANTORINI

EMPORIO

Gavrilos Windmills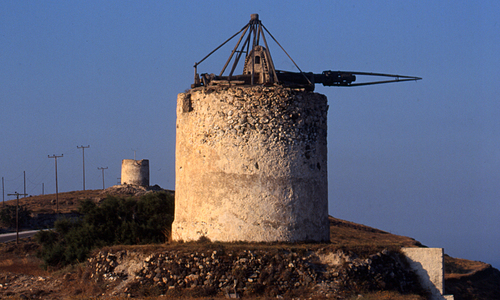 Just before entering Emporio we come across Gavrilos hill with the preserved windmills. They were the cornerstone of the local financial bloom when Santorini was an agricultural village. Today is a symbol fo an era lost in time. The good news is that one of them, under new ownership, is under reconstruction according to the original model.






Chasing windmills on Santorini by Nico Manessis

Please share your opinion of it with other travelers. Write a review!